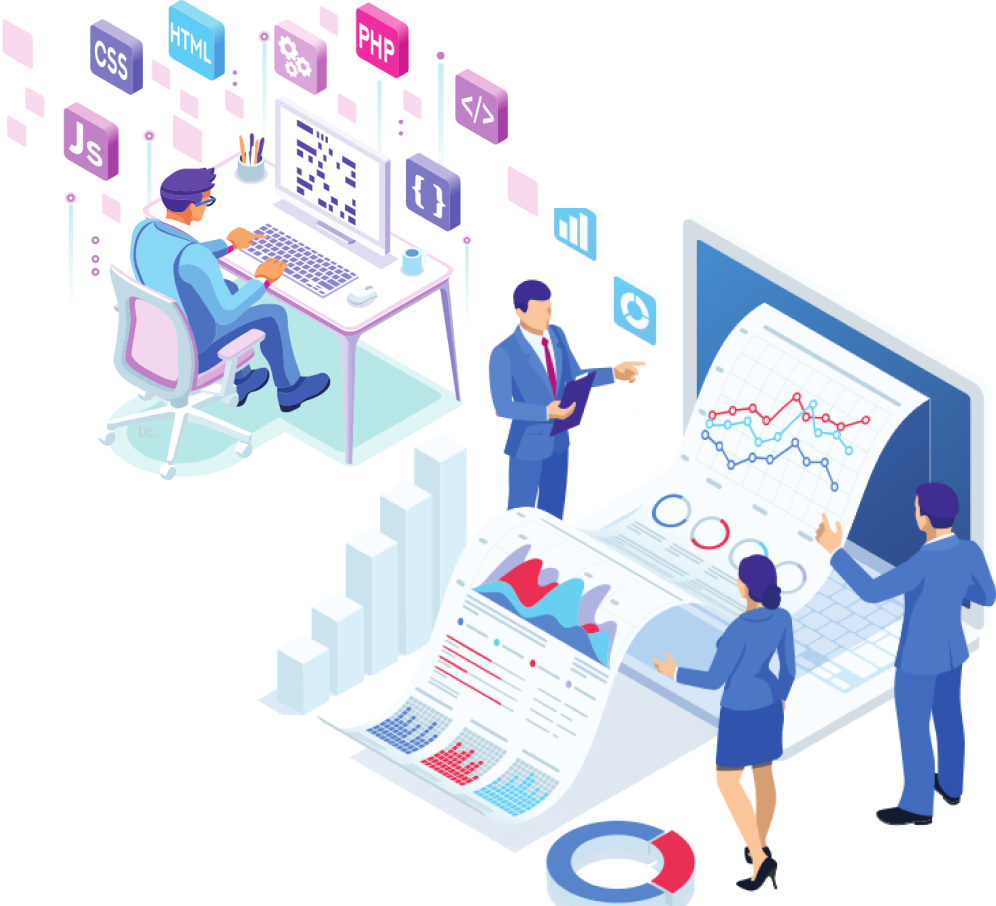 Business
&
Software Development
for companies to reach scale. Solving hard business problems with technologies.
Websites, applications and process optimizations with custom built software. Improving customer acquisition, satisfaction and retention, increasing profitability and other business aspects.
In short: technology that makes money.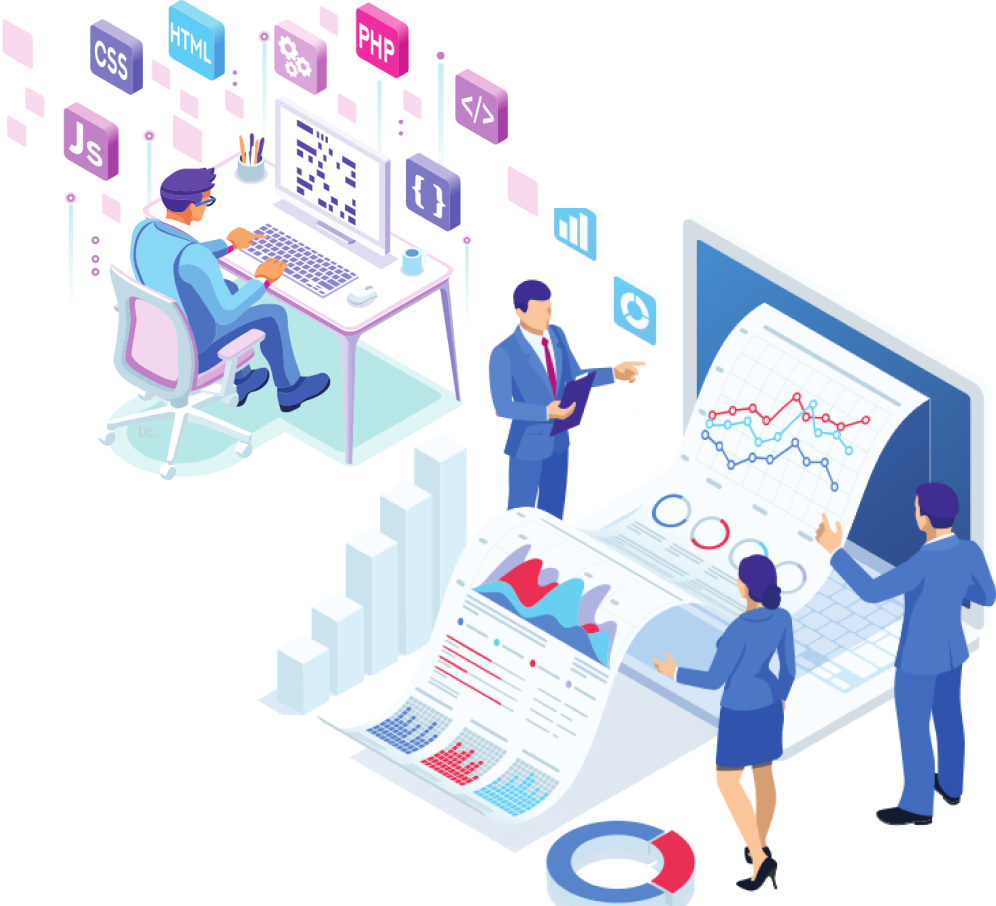 WHY US?
Problem solving with technologies
When we are talking about software, we mean more than just a website, it's a custom software that is written specifically for you to solve your business problems. Each business at scale requires completely different management systems in place.
We understand exactly what it takes to not only achieve high efficiency and improved margins, but also how to increase customer retention, sales conversions and organic referral growth.
GOLDEN RULE
80/20 Business Management
When it comes to new businesses or startups, very few management systems are needed. However as business grows, more and more systems is needed to achieve stable and efficient operation.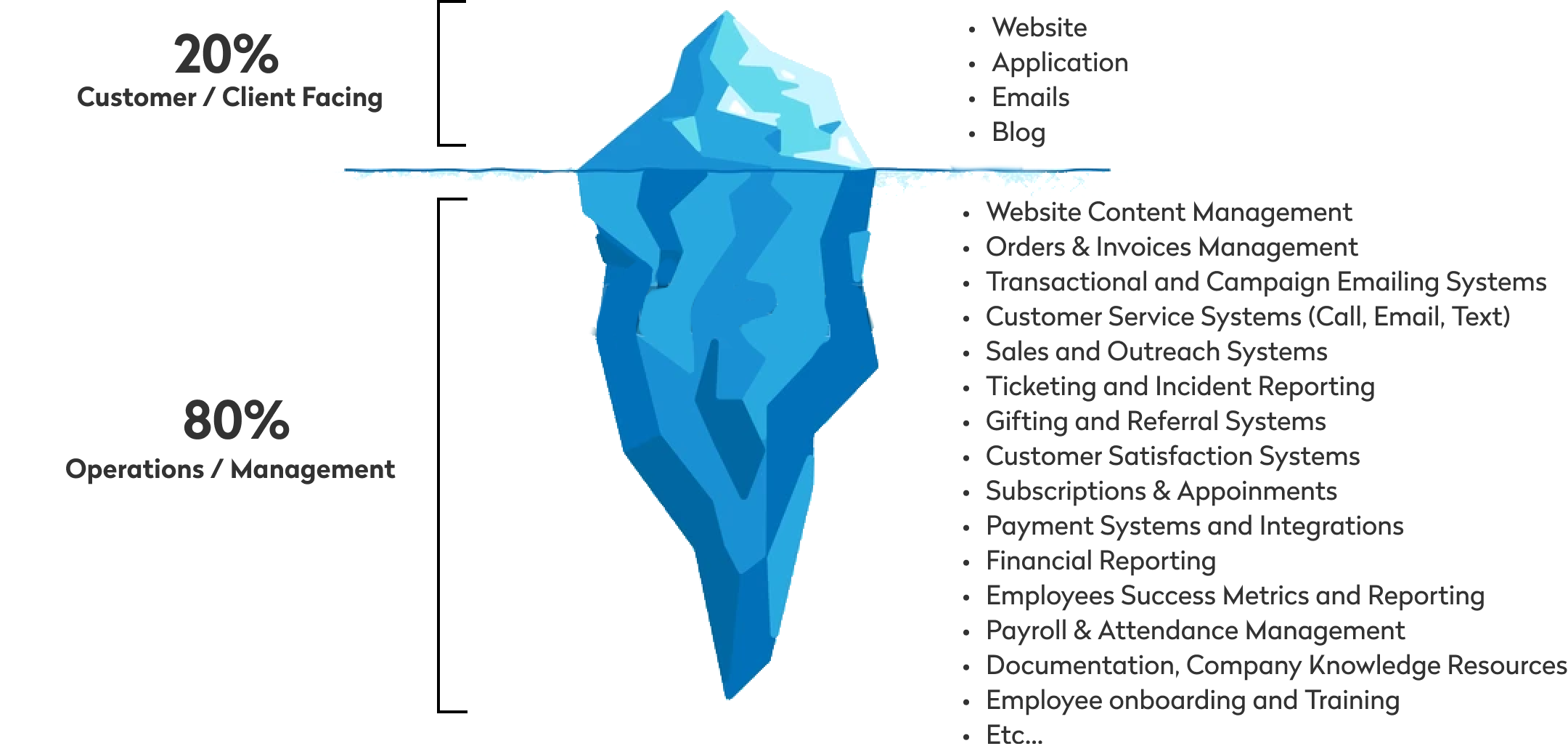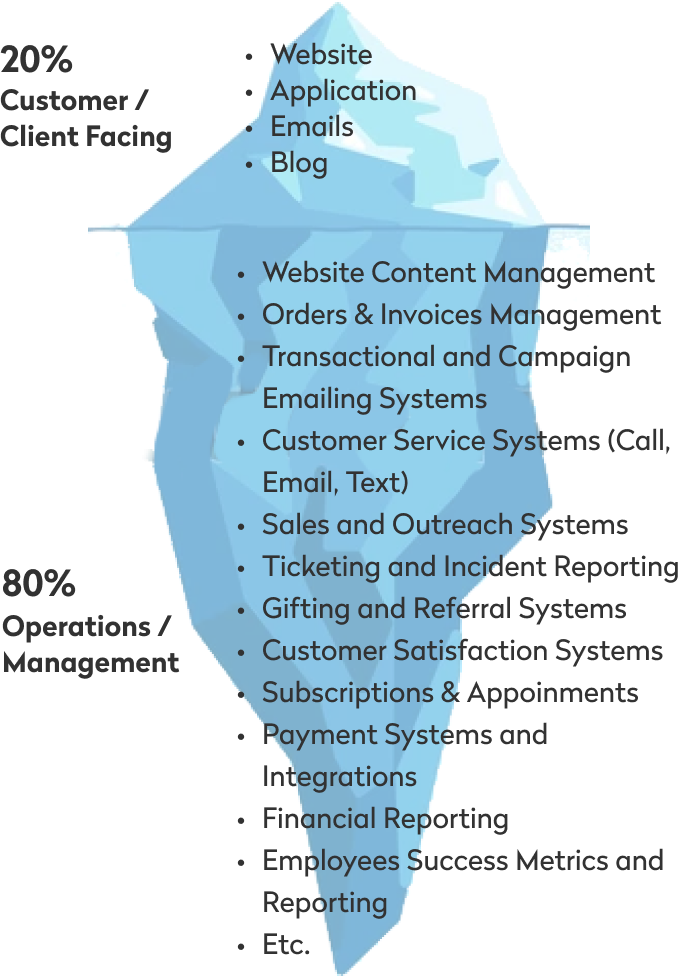 OUR SERVICES
What do we do best?
Building a beautiful design or a website that loads fast is only a part of the business challenge. We go way beyond that, with expertise in doing SEO, PPC Ads, Content Creation, Email Marketing, Customer Service Systems and much more.
Websites

Website must deliver: Leads, customers, sales. With beautiful design, functionality, safe with the data and it needs to work fast.

Mobile Applications

Apps that work on both Android and Iphone. They could be focused on your customers, or for internal use only, to improve your operations.

Back End Systems

Systems that are designed for your operations. Your organization is unique and it requires unique set of tools to run smoothly.

Business Analytics

Success in business is universal. Happy customers, happy employees, structure that can withstand headwinds, steady growth and profit.
BUSINESS DEVELOPMENT
What do we focus on?
We are very good at testing new business idea's and prototyping. However we can bring the most value to existing businesses that are trying to scale more efficiently or larger organizations to improve their customer success metrics and streamline their operations.
Sprint

We help organize and run Sprints for new projects within organizations.

Prototyping

Did you want to prototype a new service offering or a product? We are extremely good at this.

Medium Size Companies

50+ employees or $5M and more revenue.

Large Organizations Enterprises

Custom technologies for business process optimizations in orgs within large companies.
OUR EXPERTISE
What types of business have we mastered so far?
We work with wide variety of industries, however this is our main focus when it comes to business analytics and software solutions. We are always open to learn more and get to know your unique business set of problems and goals.
Services

Booking service appointments, laundry, home cleaning, etc.

Logistics & Dispatching

GPS Tracking, Status Updates, Vehicle Maintenance

Customer Service & Sales Applications

Calling, Emailing, Texting, Chats, Automations, Sales, Leads.

Hotel & Booking

Sabre and Amadeus
GDS Integrations. Booking Engines
PORTFOLIO
Some of Our Projects
Check out more of our projects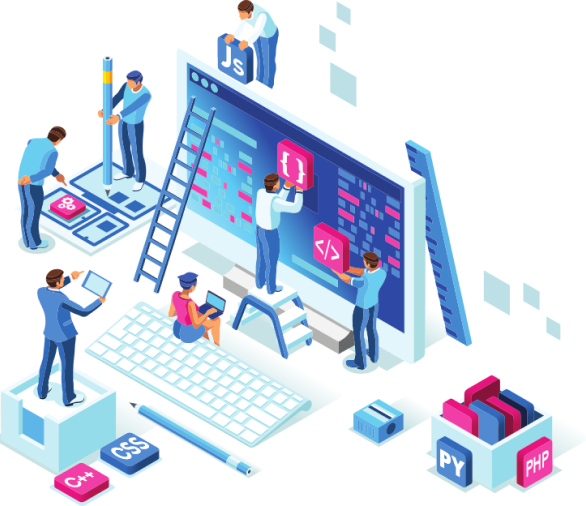 Let's see how we can help you build a better business!
Built2Business is not the hero you deserve, but the one you need right now. Jokes aside, click below for a free consultation and let's get this party started.