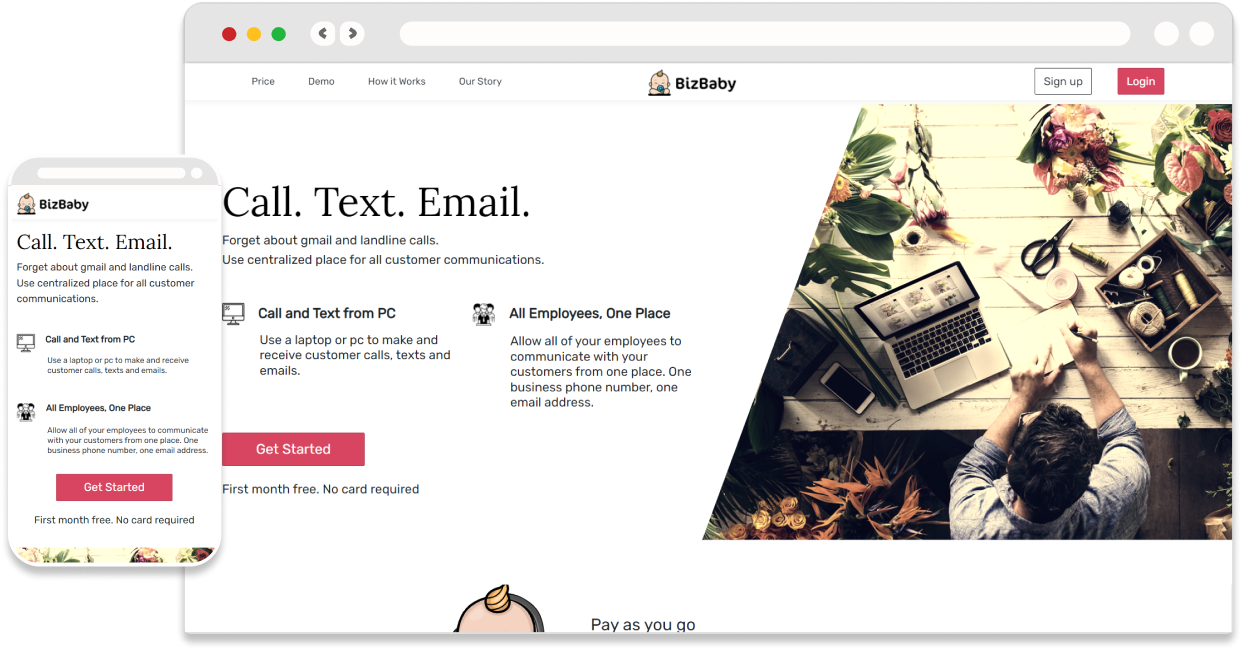 CASE STUDY
BizBaby - Call Center / CRM
BizBaby is a Call Center and a CRM focused on Small Businesses. With the goal to replace land line calls, gmail/outlook emails and adding text functionality. All with affordable monthly price sticker.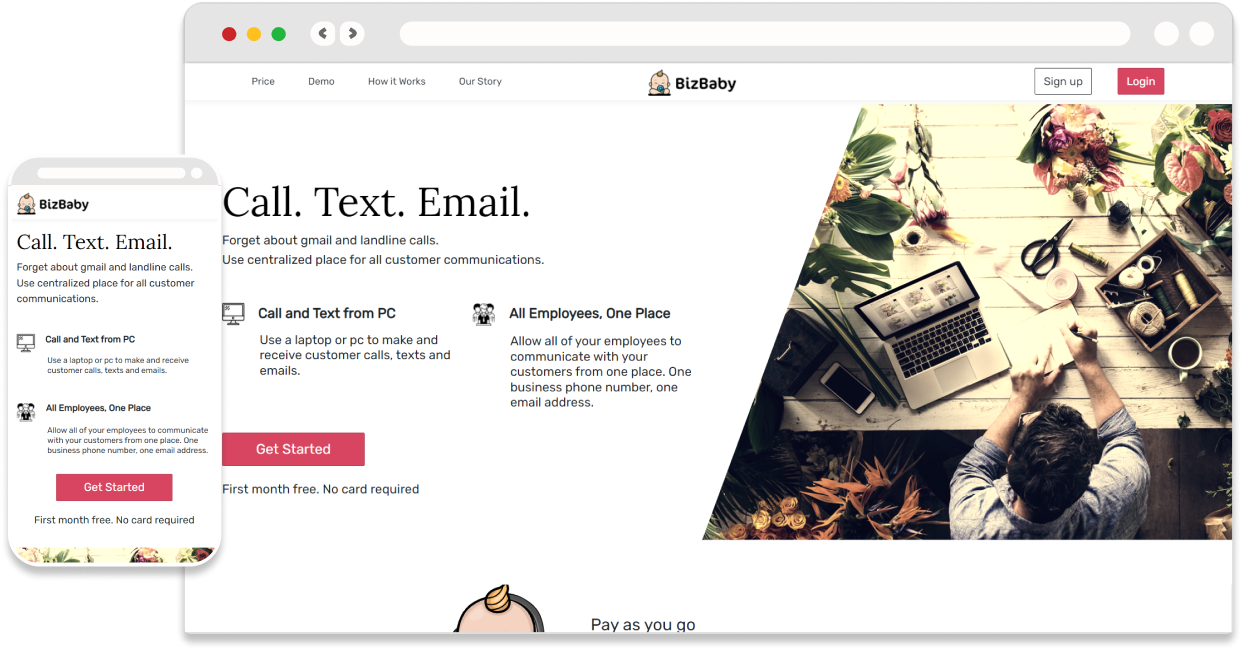 DETAILS
Project: BizBaby
Website (Desktop)
Website (Mobile Version)
Twilio Integration
Sendgrid intergration
Stripe Integration
Organization Management
Subscription Management
Spam Calls and Emails Management
Challenges
BizBaby was particularly difficult to create as a scalable calling and emailing solution for small businesses that would function as a regular phone system for those who are not used to technology, that would work equally well on Computer, Tablet and a SmartPhone.
It was important to make sure it worked for a business with 1 agent/employee or 100 agents at the same time, answering calls that were coming to the same phone number.
Existing business email integration through DNS records and other tricky technological problems. Getting all technology work well, while focusing on getting that BizBaby user friendly feel with intuitive interface.
Website
BizBaby website had to be extremely easy to use and understand from the first glance. It's a challenging task to educate a visitor on what call center software is and what it does.
Businesses could have multiple accounts for different organizations, with monthly membership levels allowing them to upgrade, if needed. That is especially useful for businesses that have multiple departments or scale to a larger business / operation.
Additional functionalities, such as Books - Profit / Loss, Employee Analytics, CRM, Ticket Management etc. Once business customers become a member, they have an option to use other well tailored features to lock them even more into the service / subscription.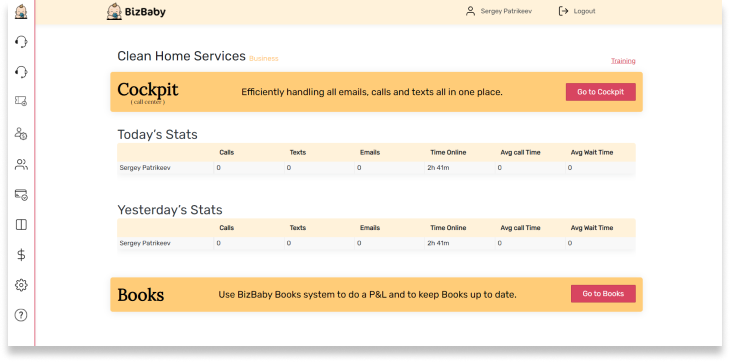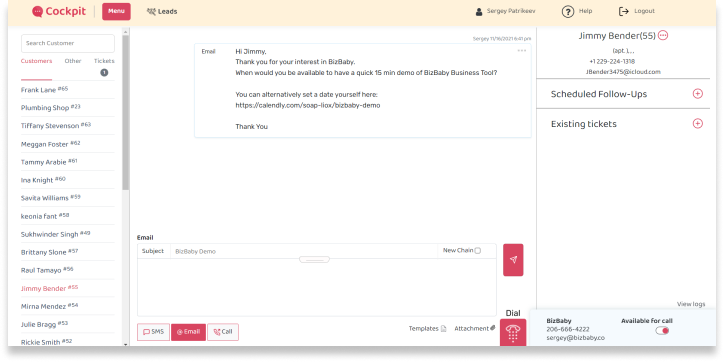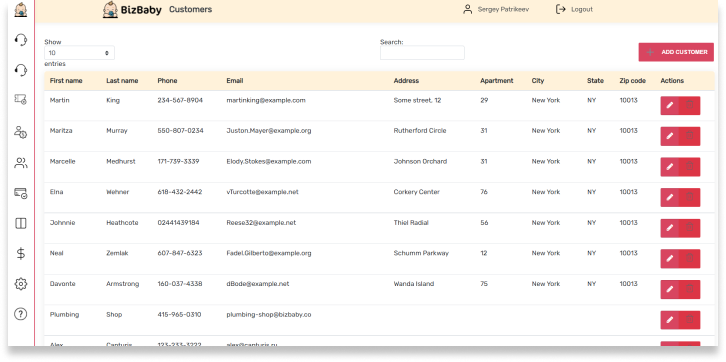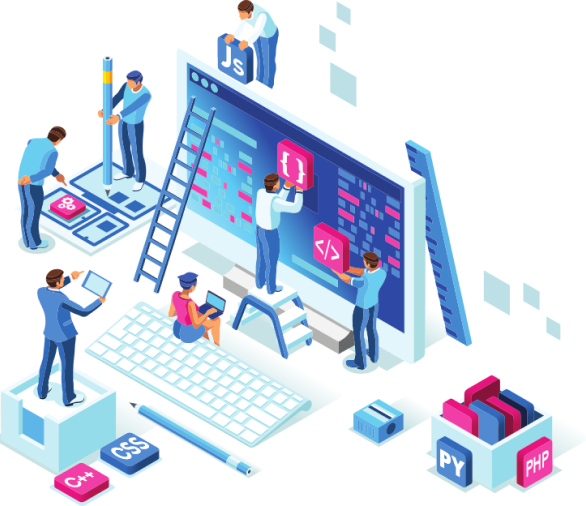 Let's see how we can improve your business together!
Built2Business is not the hero you deserve, but the one you need right now. Jokes aside, click below for a free consultation and let's get this party started.